Continuously deliver solutions to customers with high quality, low cost air moving prods, LEDs and service to increase their competitive edge in the market.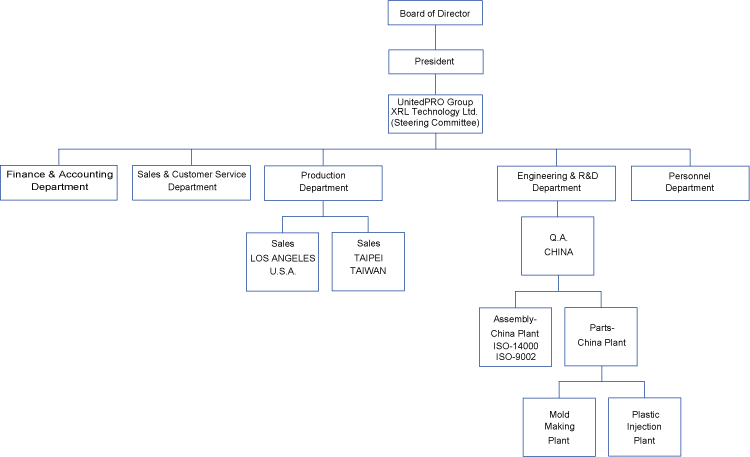 Manufacturing facilities in
Guang Dong province, China
Fu-chien province, China
Supplying AC/DC fans, blowers and LEDs
ISO-9002 China plant
QS-9000 (4Q/2002)
20 million annual sales, total over 1,400 employees
Supplying over 2,500,000 AC/DC fans per month, millions of LEDs and displays per month




Complete line of AC/DC fans & blowers and LEDs
Fan sizes from 20mm (.8") to 254mm (10"), all varieties of LEDs
Air flow from 1 to 895 CFM plus
Voltage from 3 to 240 volt
Motor Speed 1,400 to 13,000 RPM plus
Locked rotor signal output option
Tachometer signal output option
Variable speed control option
Custom design welcome




Telecommunication equipment
Computers & peripheral equipment
Power supply
CNC, NC machine tool
Audio/Video equipment
Medical equipment
Test equipment
packing equipment
Gaming machine
OA equipment
Air cleaner, air conditioner & heater
Vending machine
Copy/Fax machine
CPU cooler




100% electric test
100% dead point test
100% fan blade fasten test
100% current wave test
100% two-hour burn-in
100% strike & drop test
100% noise filter
Tests also include: MTBF, vibration, mold stress, operating temperature, operating humidity tests

UnitedPRO products have been qualified by and/or supplied to many satisfied customers all over the world.

U. S. A. - G.E., H.P., Toyota, Lexus, Rockwell, Scientific Atlanta, Jabil Circuit, Celestica, In-Focus, Harman-Motive, General Devices, Haas Automation, Allied Telesyn, Franklin, Kiosk, Trident, Ziatech, Mel-Cor, Fiberoptic.

Taiwan - Acer Computer, Birchtech (Aavid Taiwan), Asian Vital Components, LEO Computer.

Korea - Samsang, LG-Lucky Gold Star

Japan - Fujitsu, Matsushhita Audio Div.

Europe - German Kai, U.K. Aavid